Overview
How it Works
The Vest® Airway Clearance System uses HFCWO technology to help clear patients' airways. It dislodges mucus from the bronchial walls, and helps move secretions and mucus from smaller to larger airways, where it can be coughed or suctioned out.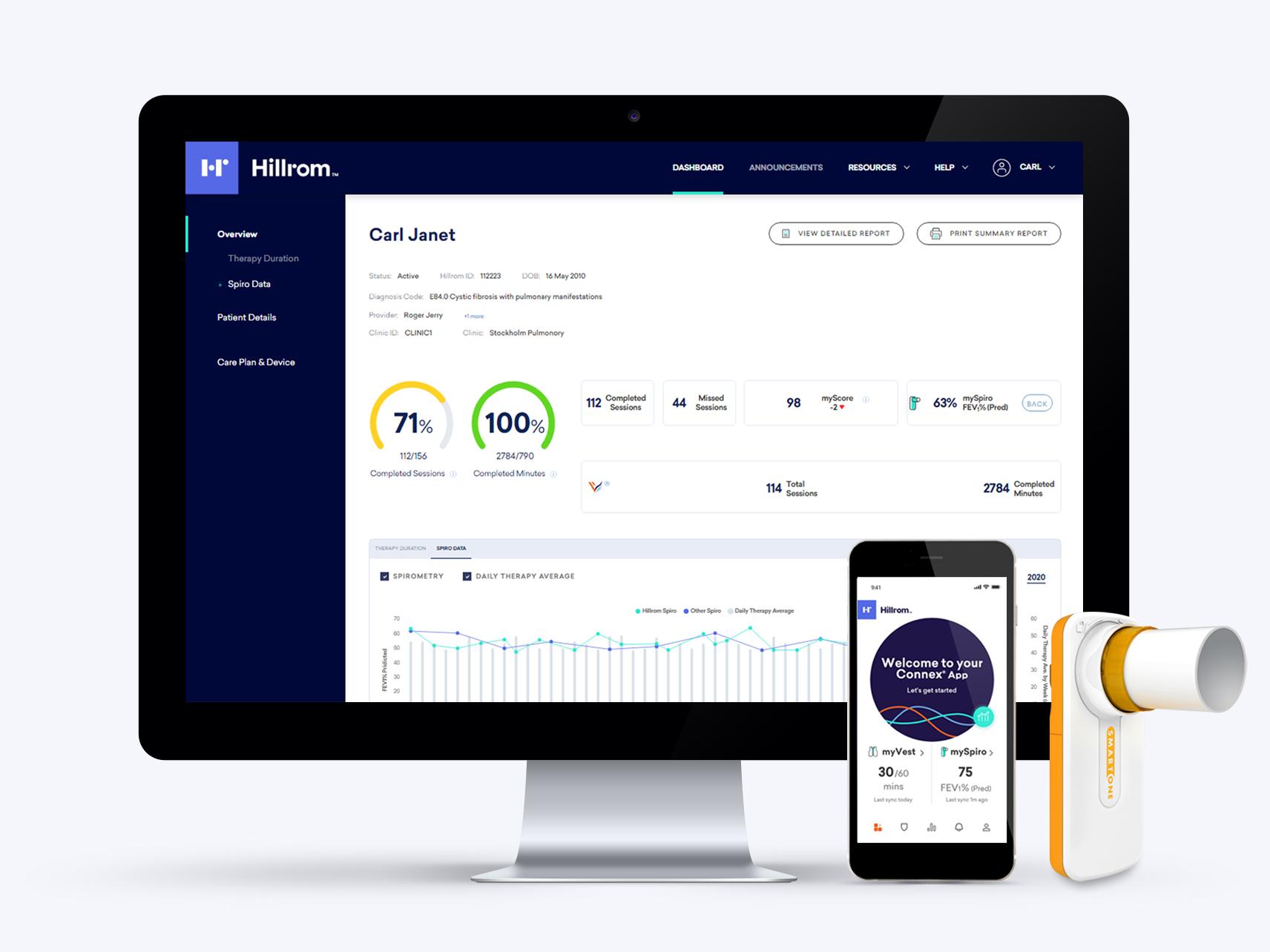 Connection You Can Feel Good About
The Hillrom™ Connex® App and Health Portal help patients and clinicians clearly see day-to-day therapy results, so they can make better decisions together. The app also helps patients keep track of everything from medications and Pulmonary Function Tests (PFTs) to nutrition, exercise and more—rewarding healthy behaviors and empowering them to feel their best. Now using the Smart One® Spirometer, patients can also track lung health at home using the Connex App.
Who can Benefit from The Vest® Airway Clearance System?
Patients who have evidence or a suggestion of retained secretions
Patients who have difficulty with secretion clearance, or presence of atelectasis caused by mucus plugging
The Vest® System is indicated to promote airway clearance or improve bronchial drainage for the purposes of collecting mucus for diagnostic evaluation.
Features
Reduces pressure in the inflatable garment when paused to allow deep breathing
Provides treatment flexibility with multiple programming options
Can be programmed in several languages
Reminds patients to cough with programmable Cough Pause® feature
Comes with rolling travel bag and locking air hoses
Washable/dryable garments are available in a variety of sizes and colors
Training is delivered in the comfort of patients' homes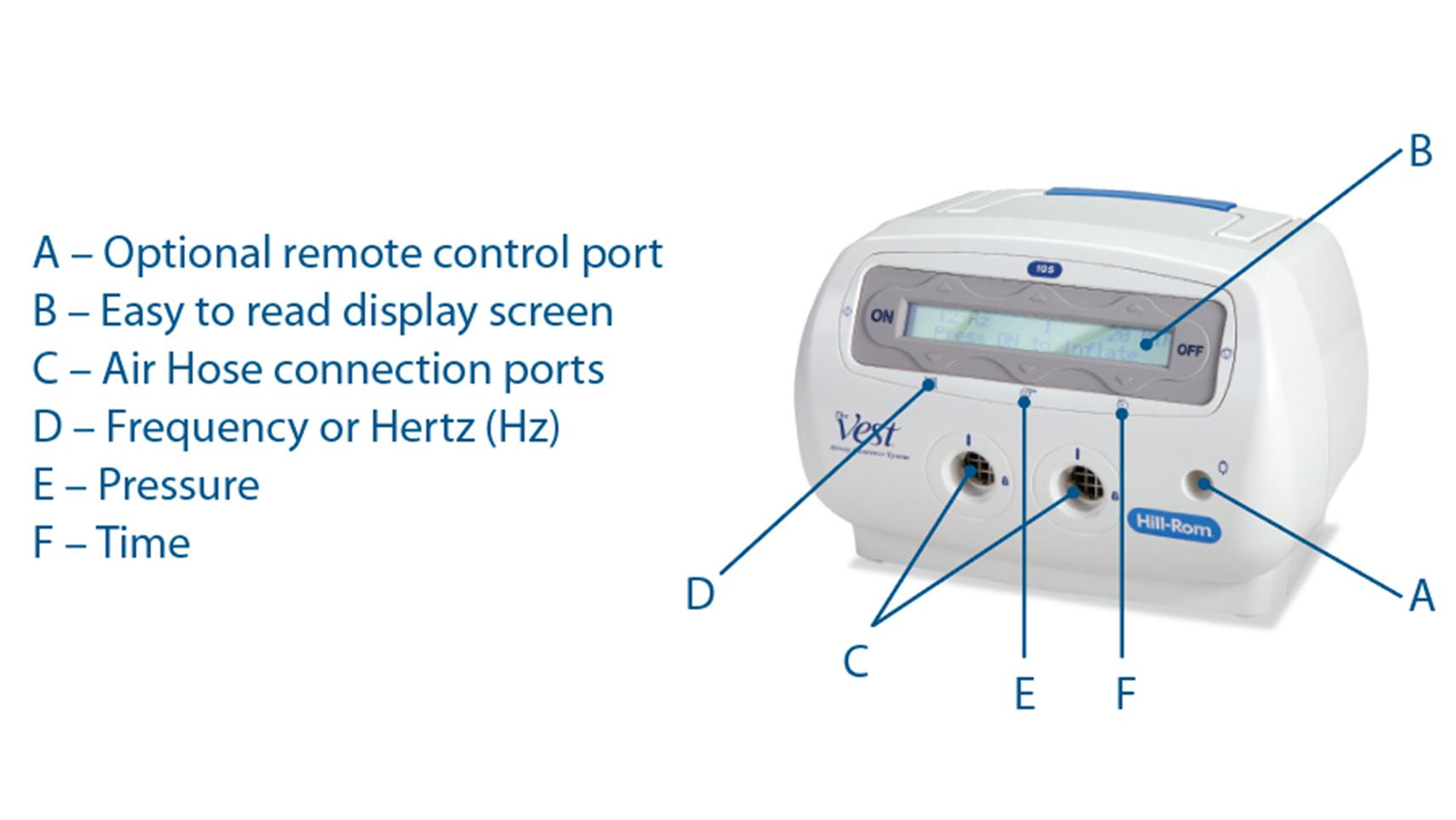 3D Animation Video - The Vest System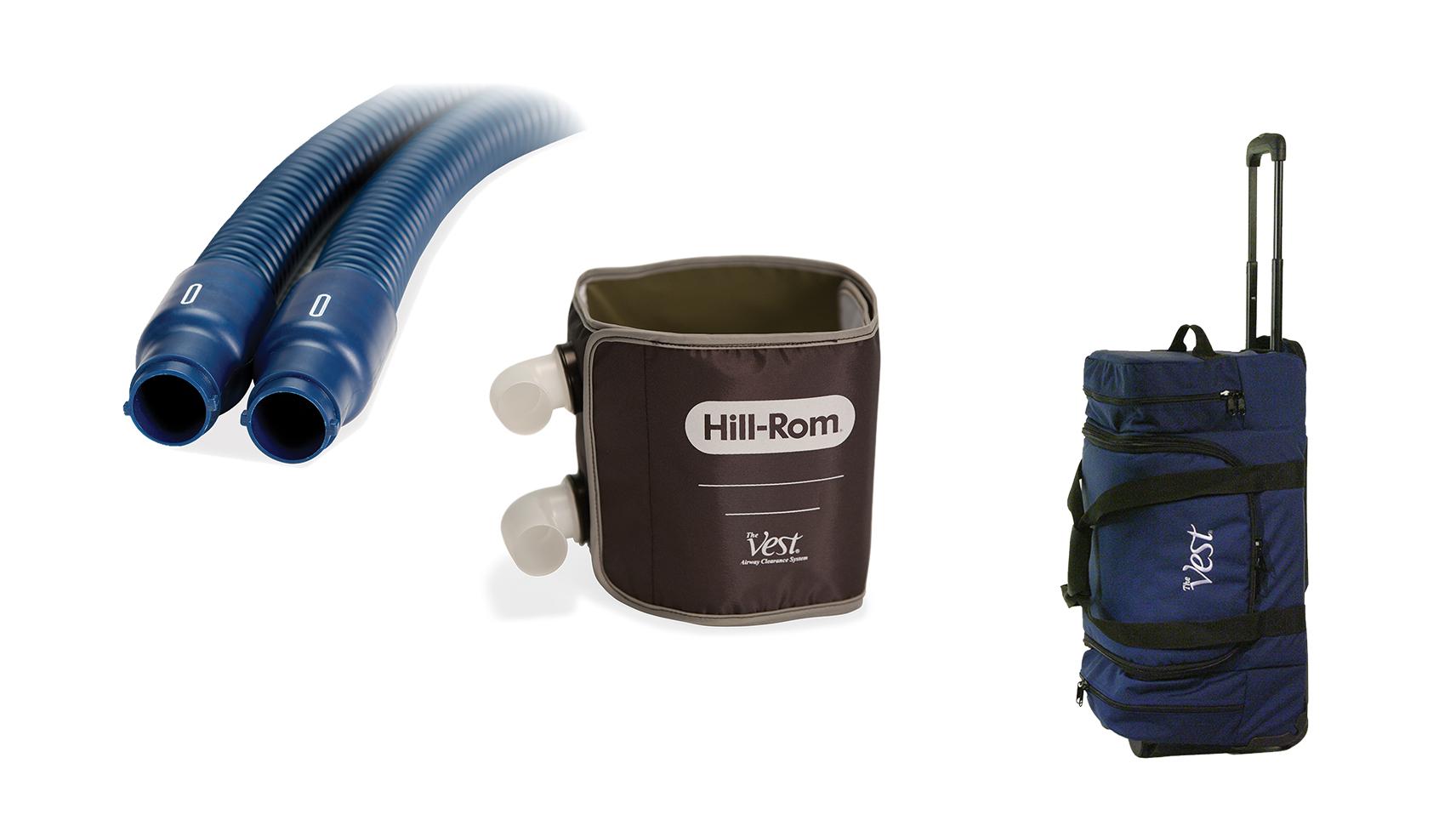 Technical Specifications
Dig deeper into product attributes to see how we can fit your requirements.
| | |
| --- | --- |
| Weight | 8 kg |
| Height | 24.1 cm |
| Width | 33 cm |
| Depth | 24.1 cm |