Features
20X larger viewing area when compared to a standard ophthalmoscope
Long-lasting LED illumination cuts down on need for lamp replacement
Compatible with all Welch Allyn 3.5 V power handles and wall transformers
Welch Allyn PanOptic Plus LED Ophthalmoscope

Digitally-capable, for capturing and sharing images of the eyeCan be used with iExaminer SmartBracket and iExaminer Pro Application
Quick Eye alignment lights on the patient side help you direct patient gaze 
5 years warranty
Welch Allyn PanOptic Basic LED Ophthalmoscope
Non digital model
Quick Eye alignment feature not included
3 years warranty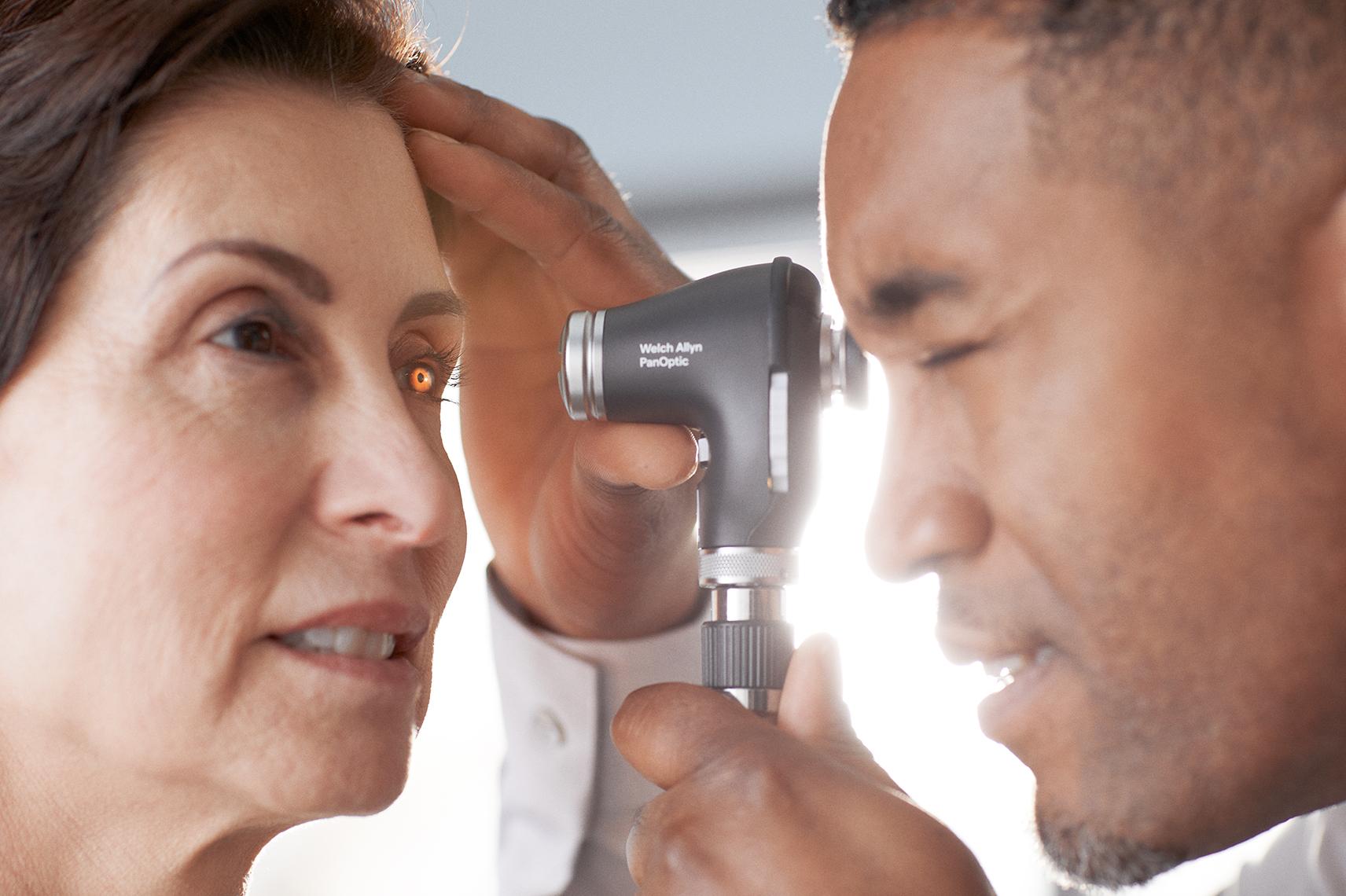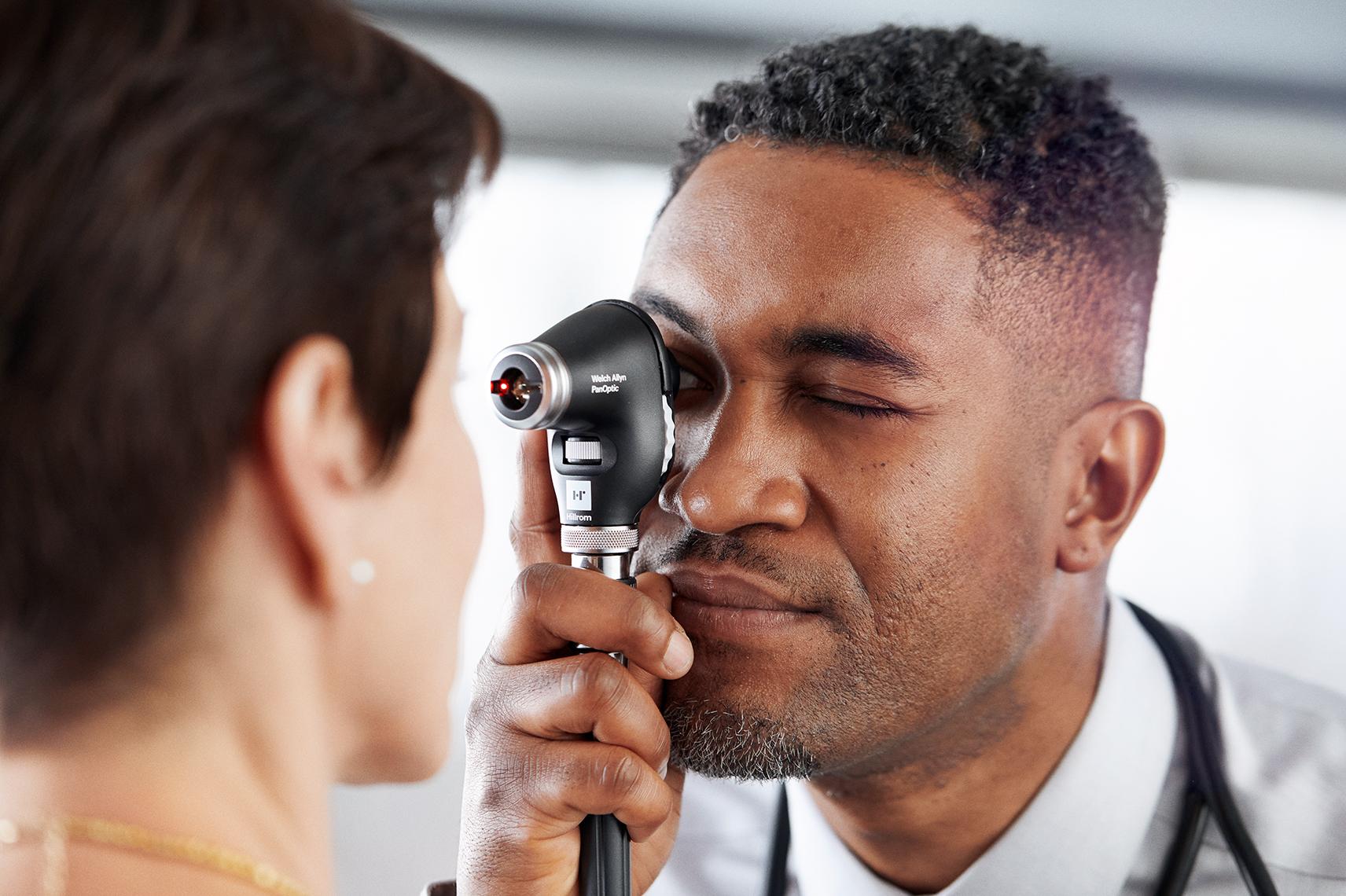 Our new Quick Eye alignment feature helps you better align to the patient's optic disc. Two lights on the patient side help you direct patient gaze, making it easier to get a better view, quicker.
Let Us Change Your View
View the difference our new PanOptic Plus ophthalmoscope and MacroView Plus otoscope bring to the physical exam. Ask your Hillrom representative to see more.
Education & Documentation

Get in the know to get the most value out of your solution.