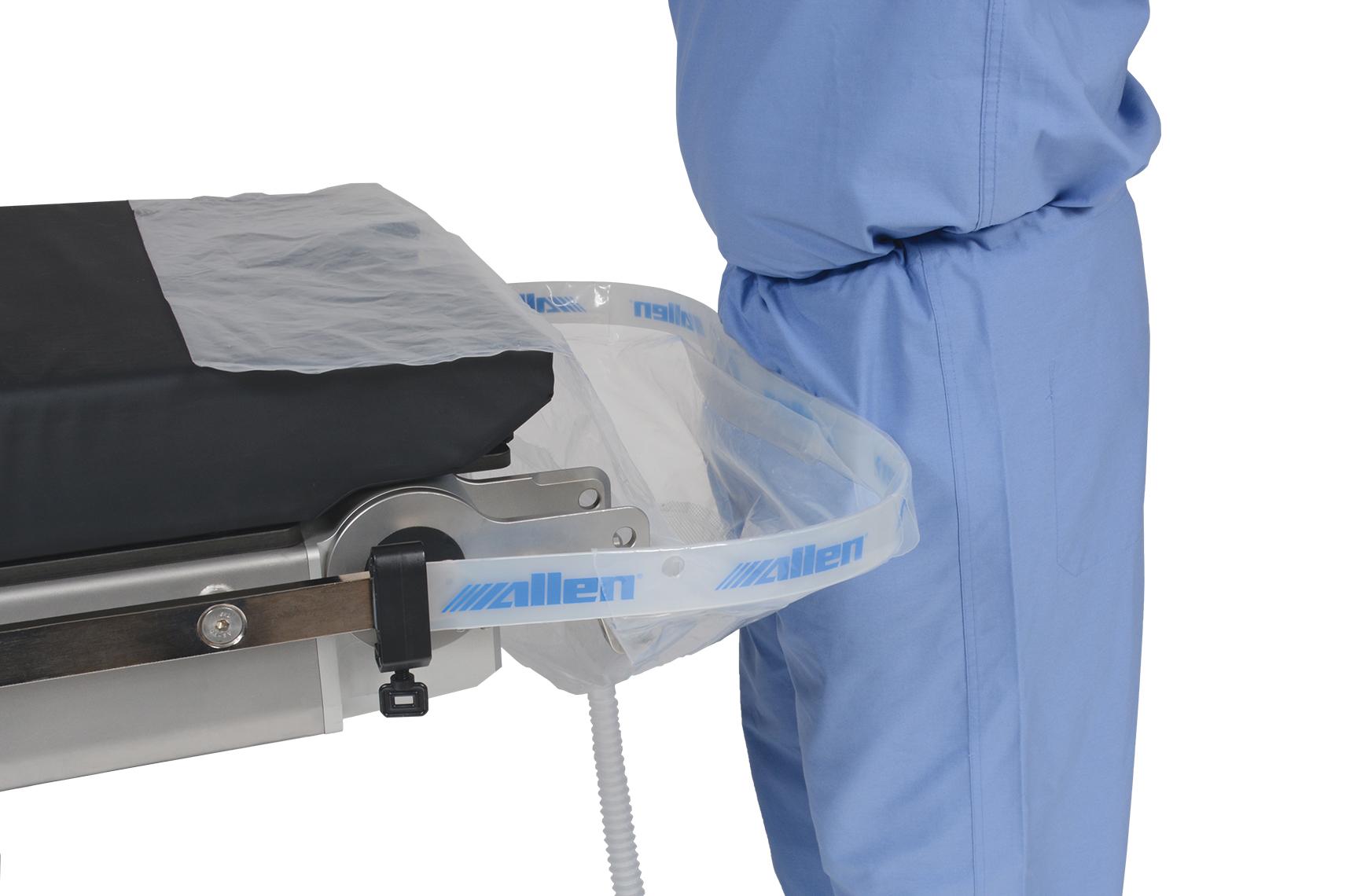 Easy Catcher® Disposable System, #O-EC51, #O-EC52
Easy to use. Fully disposable single use system.
The Allen® Easy Catcher is designed to catch and drain fluid during a surgical procedure. It attaches to the side rails of an OR table via two integral rail clamps. The Easy Catcher is a single-piece system that contains a fluid drain drape with an integral flexible support band. The band supports the drape vertically for optimal drainage. The support band also flexes to accommodate the doctor's mid-section during procedures.

The all-in-one system is fully disposable making it more convenient and quicker to setup and dispose of. In addition, the Easy Catcher has a removable tube adaptor that enables it to connect to the Allen Uro Collection Container and a variety of fluid waste management systems.
Sterile & Non-sterile options avaiable
CE marked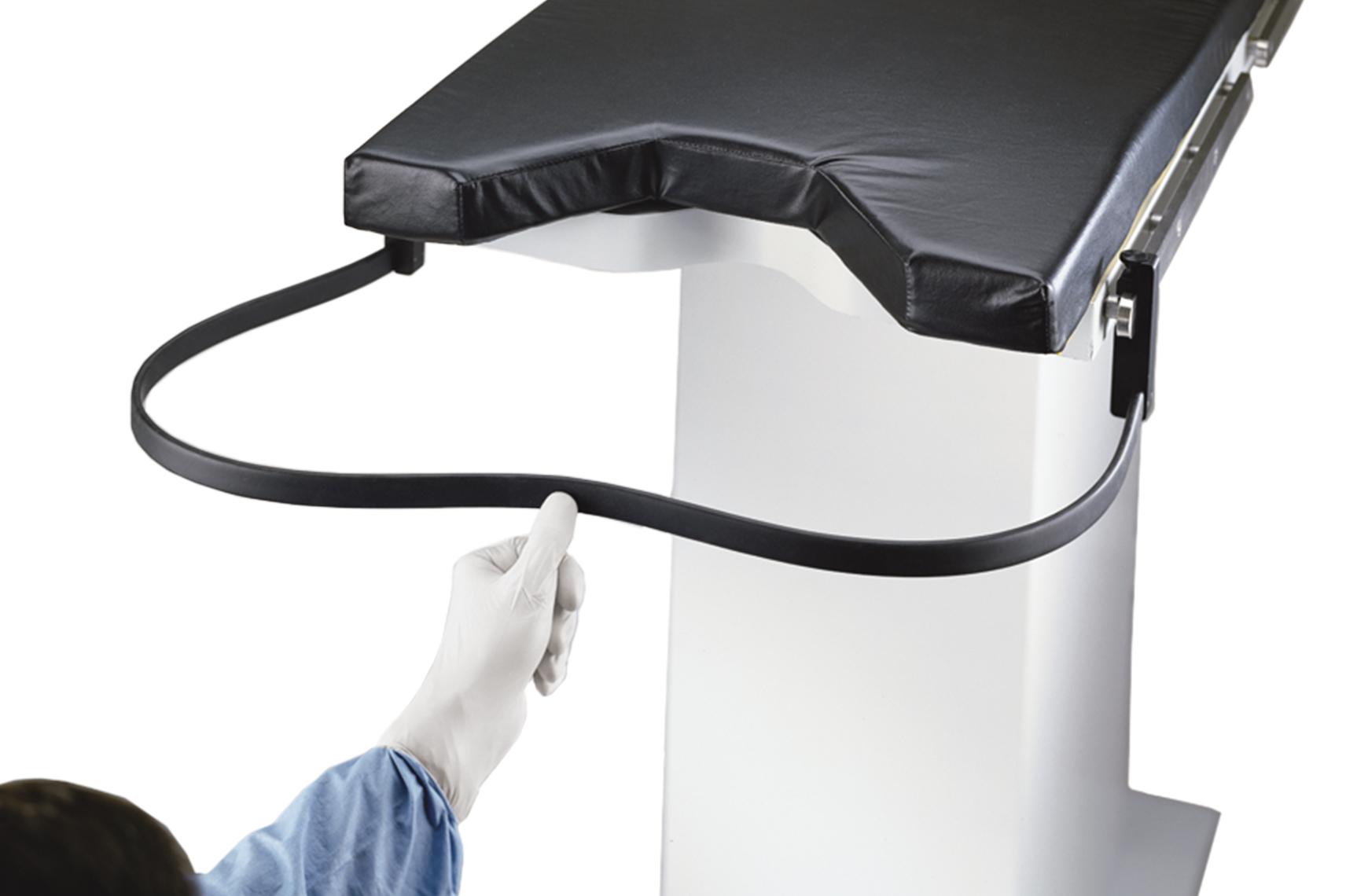 Uro Catcher® System, #O-UC4
Provides excellent fluid containment for hysteroscopy or cysto procedures on any table. Flexible drape support frame provides unobstructed surgeon access during manipulation and springs back to its original state to facilitate optimal fluid drainage. Mounts easily with integral rail clamps to side rails and maintains its funnel shape.