Overview
Features
Streamlined barcode workflow eliminates steps and reduces manual entry
Glass surfaces on the capacitive touchscreen display simplify cleaning
Follows ACC, AHA and HRS recommendations for baseline filtering (0.05 Hz)
Exceeds ACC, AHA and HRS upper frequency cutoff (300 Hz) for adults and children
DoD-approved security features safeguard patient health information (PHI) and your network
Critical Test Results help quickly identify high-risk patients
Simple
Streamlined barcode workflow and wireless acquisition module
Secure
Meets strict security protocols from the U.S. Department of Defense
Connected
Send data directly to your data management system or EMR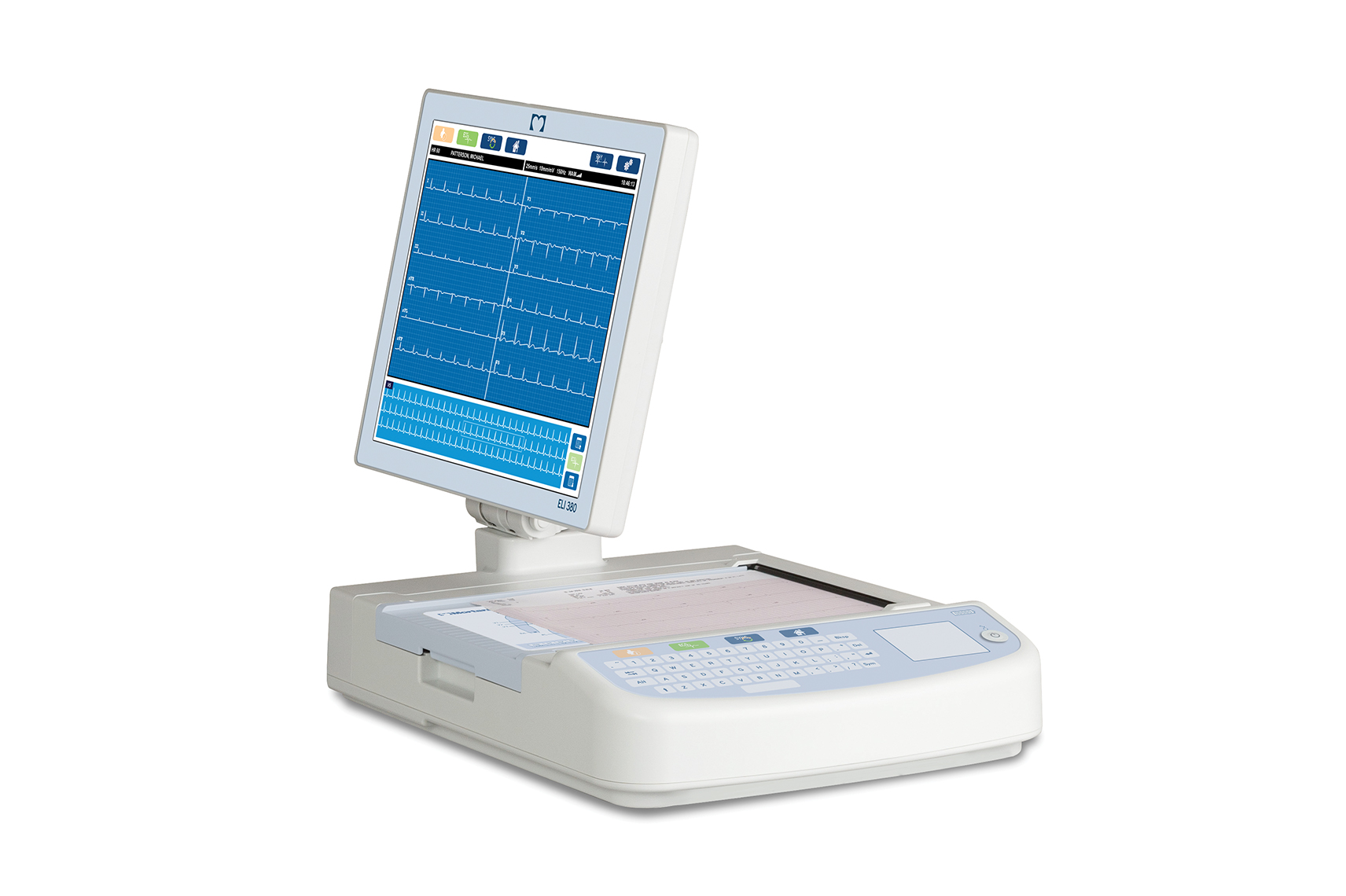 Designed with Your Needs in Mind
With a 180° swivel and 120° tilt capability, the ERGO screen moves with you, so exams can be performed without leaving your patient's side. The capacitive touchscreen helps make navigation easy from any angle, and eliminates the need to clean a traditional keyboard—which has difficult-to-reach nooks and crannies—promoting a more sanitary, safer environment for your patients and staff. And with a calibration-free, chemically strengthened glass surface, our touchscreen is built to last.
Education & Documentation
Get in the know to get the most value out of your solution.
The freedom to focus on what matters most