Hillrom is a part of Baxter

Are you looking for a better way to manage healthcare equipment, to meet the clinical needs of your patients?
HEPS provides improved visibility of your current assets to better address:
RISING CLINICAL CARE SAFETY CONCERNS
Pressure Injury

Falls

Bariatric care provision

Impact of patient immobility

Safety of the caregivers
DEMANDING OPERATIONAL CHALLENGES

Escalating costs

Regulatory requirements
Reduced number of caregivers
Product reliability and maintenance
Adoption of new technology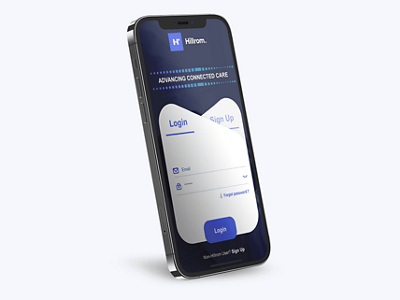 Correct provision of the right equipment is a key component to improve patient outcomes.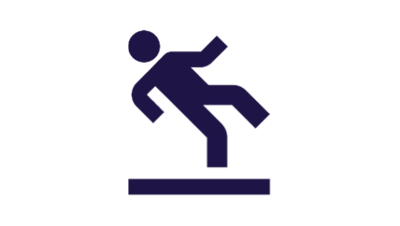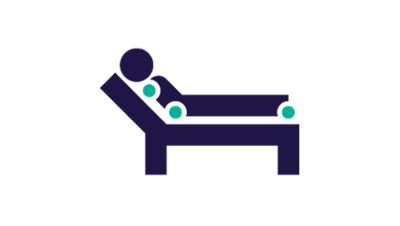 Pressure Injury Prevention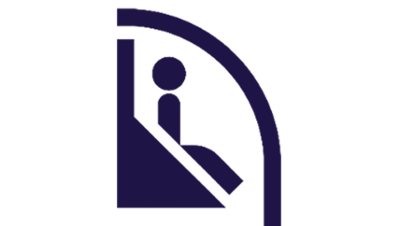 Early Mobilisation and Rehabilitation
Falls Prevention 


Did you know that inpatient hospital falls continue to be a major cause of harm and are the most reported adverse incidents in adult patient care settings? ¹
38.4 - 74% of hospital falls occur when the patient is moving, to, from or around their bed.²
Implementing a falls protocol and educating staff on using the right bed equipment can lead to 30% success in reducing falls.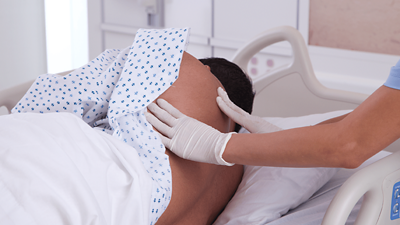 Pressure Injury Prevention 
The overall prevalence of pressure injuries in acute-care hospitals in Australia and New Zealand is 12.9% and the hospital-acquired pressure injury prevalence is 7.9%.³
Australia's annual pressure injury treatment costs is estimated to be $983 million which represents 1.9% of all public hospital expenditure.4
76% of pressure injury patients report pain which stems from their conditions⁵ and impacts quality of life.⁶
These events may increase the financial burden to patients and hospitals.
Early Mobilisation and Rehabilitation


At Hillrom we focus on getting your most challenging patients better sooner.  We understand there are many complications of immobility. Early mobilisation and rehabilitation can positively impact patient recovery in the ICU. 
Did you know clinician diagnosed Ventilator-associated pneumonia or VAP, is a common complication for patients admitted to the intensive care unit?
Here in Australia 18.3% of ventilated patients develop a VAP.⁷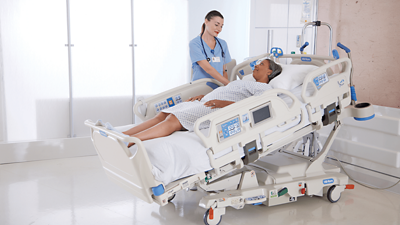 Reference Listing:
1. Morello RT, Barker AL, Watts JJ, Haines T, Zavarsek SS, Hill KD, Brand C, Sherrington C, Wolfe R, Bohensky MA, Stoelwinder JU. The extra resource burden of in-hospital falls: a cost of falls study. Med J Aust. 2015 Nov 2;203(9):367. doi: 10.5694/mja15.00296. PMID: 26510807.
2. Miyake-Lye IM, Hempel S, Ganz DA, Shekelle PG. Inpatient fall prevention programs as a patient safety strategy: a systematic review. Ann Intern Med. 2013 Mar 5;158(5 Pt 2):390-6.doi:10.7326/0003-4819-158-5-201303051-00005. PMID: 23460095.
3. Rodgers, K., Sim, J. & Clifton, R. (2020). Pressure injury prevalence in Australian & New Zealand hospitals: Systematic review protocol. Collegian, 27 (4), 471-475 

4. Nguyen KH, Chaboyer W, Whitty JA. Pressure injury in Australian public hospitals: a cost-of-illness study. Aust Health Rev. 2015 Jun;39(3):329-336. doi: 10.1071/AH14088. PMID: 25725696.
5. McGinnis E, Briggs M, Collinson M, et al. Pressure ulcer related pain in community populations: a prevalence survey. BMC Nurs. 2014 Jun 21;13:16. 
6. Essex HN, et al. Health-related quality of life in hospital inpatients with pressure ulceration: assessment using generic health-related quality of life measures. Wound Repair Regen. 2009  Nov- Dec;17(6):797-805. 
7. Griffin D, Thevarajan I, Iles S, et al. 2180. Incidence and Outcomes of Ventilator-Associated Events, Utilising Centre for Disease Control Criteria in a Tertiary Intensive Care Unit, Victoria, Australia. Open Forum Infect Dis. 2018;5(Suppl 1):S643-S644. Published 2018 Nov 26. doi:10.1093/ofid/ofy210.1836