Decrease hypertension misdiagnosis
The ABPM 7100 is an easy-to-use ambulatory blood pressure monitor. 24-Hour monitoring can help limit the effects of 「white coat」 hypertension, capture accurate sleep blood pressure readings and tailor drug therapy regimens to meet patient needs — all from the comfort of your patients' homes.

Powerful analysis software lets you examine readings more effectively so you can diagnose potential patient complications. Enhance blood pressure management for your patients while making out-of-office monitoring efficient for your practice. Helps you confirm hypertension diagnoses and monitor the impact of hypertension treatments.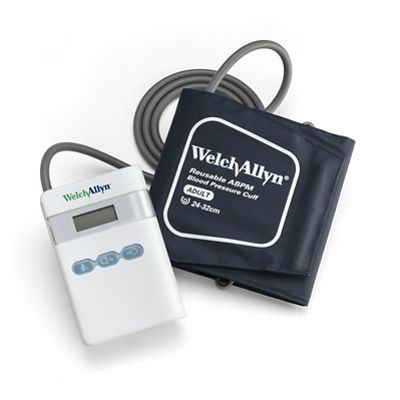 Welch Allyn ABPM 7100
An easy-to-use 24hr ambulatory
blood pressure monitor.*
*Software required for read back of ABPM
 *2 Hours per practice, virtual/digital setting only.           
Exclusive offers for customers from
 Welch Allyn Star Partners
UPCOMING WEBINAR
High Blood Pressure
Research Council
of Australia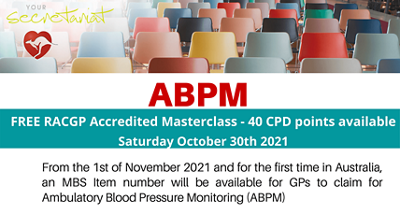 Ambulatory blood pressure monitoring:
The gold standard for
diagnosing hypertension
Ambulatory blood pressure monitoring gives a more accurate diagnosis
Traditional blood pressure tests taken at a doctor's office commonly overestimates blood pressure.
In contrast, the portable Ambulatory Blood Pressure Monitor takes consistent day and night measurements and allows the patient to feel calm during monitoring in a familiar environment, providing prognostic information above and beyond isolated clinic measurements.
How to review ambulatory blood pressure monitoring
The ABPM data should have at least two measurements per hour, during a 24-hour period. Where relevant, patient information such as food dairy, time of drug treatment, and physical activity needs to be considered as such activities can affect blood pressure.
What is ambulatory blood pressure monitoring?
Ambulatory Blood Pressure Monitoring (ABPM) requires a patient to wear a portable blood pressure measuring device for a 24-hour period, during normal daily activities, including sleep. Every 15-30 minutes during the day and every 30-50 minutes during the night, the device uses an oscillometric technique, via a sensor cuff worn on the upper arm, to detect the average systolic, diastolic, blood pressure and heart rate.
Ambulatory blood pressure monitoring is more cost effective
As a result, international guidelines, from the U.S. and the United Kingdom, recommends Ambulatory Blood Pressure Monitoring (ABPM) as a cost-effective diagnostic technique for all patients with suspected hypertension.
Always read the labels and instructions for use. Contact your Hillrom Representative for the latest versions.
For further information, please contact your Star Partner Representative.
Reference Listing:
 1 Source: Australian Bureau of Statistics, National Health Survey 2014/15.                                                                                                                                                                                                                                               2 Australian Bureau of Statistics National Health Survey 2017-18                                                                                                                                                                                                                                                               
Hillrom reserves the right to make changes without notice in design, specifications and models.
The only warranty Hillrom makes is the express written warranty extended on the sale of its products.
AUTHORISED AUSTRALIAN SPONSOR Welch Allyn Australia Pty Limited
Suite 4.01, 2-4 Lyonpark Road, Macquarie Park NSW Australia 2113.
© 2021 Hillrom APR293704-r1